Mark Adent (Lightweight Div. I #1 plate 1974.)
(Mark passed away Dec. 24, 2011)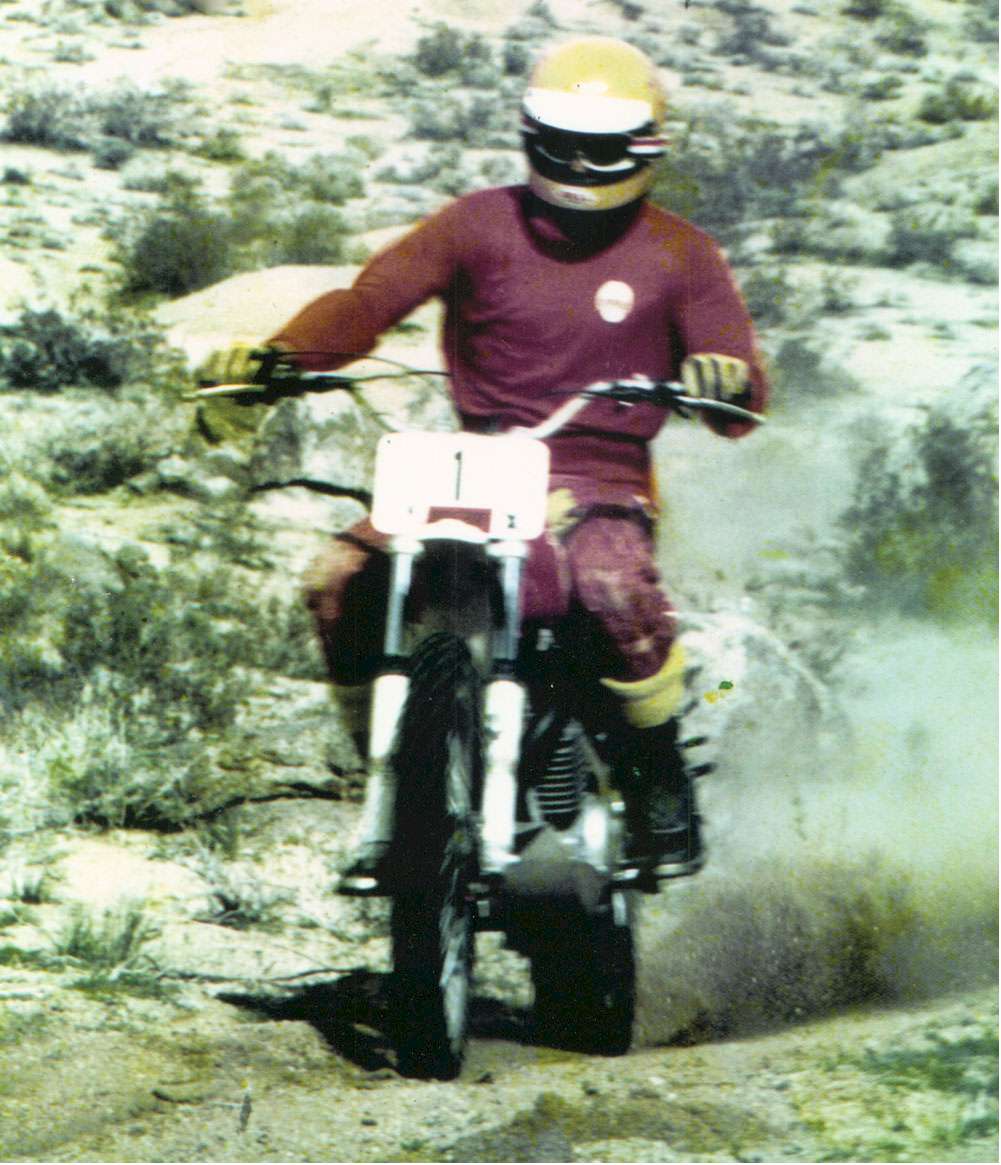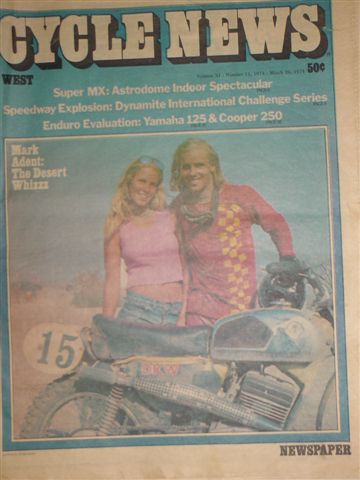 Mark and sister Linda grace the cover of Cycle News March 26, 1974

The super secret Baja 1000 Rams Assault Vehicle (RAV)
Cleverly disguised as a rusted out hulk this nuclear powered (U-235, tritium 3H, and Tecate) race car struck awe and fear in the hearts of thousands when it was first rolled out at the 1974 Baja 1000. As can be seen it took at least six Rams to hold the screaming chassis down. Driven by Mark Adent, copiloted by Don Kesler, with ballast duties provided by different club members along the route, it turned in a course record time of 1 hour 32 minutes for an average speed of 654MPH. At several points a loud double boom was heard as the vehicle passed leading many to conclude that it had broken the speed of sound in the course of the race. Officials, fearing a fall out and loss of support by the major automotive sponsors, decided to nullify the results. Brokenhearted the Rams Assault Vehicle was hidden away near the Rams club house at Area 51 in the Nevada Test Range. To this day observers in the area report seeing the RAV but often mistake it for a flying saucer.
Will Mark and Don come out of retirement and right one of the major wrongs of history? We can only hope.

Mark faceplants the start of the 1973 Hopetown 250 Expert race.
Mark at a recent ISDT/E Reunion Ride in Missouri.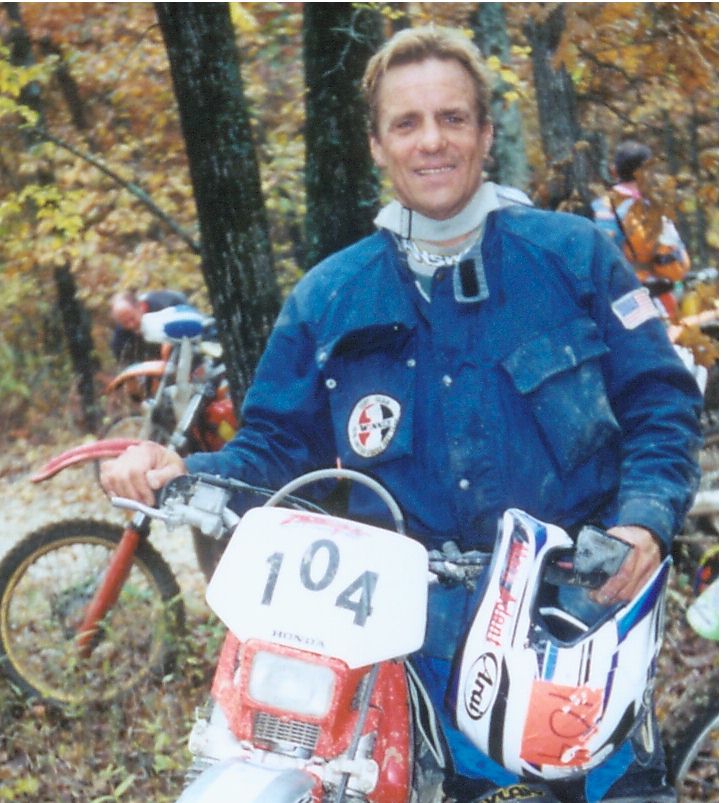 Ed and Inga at Riverside Raceway (197???)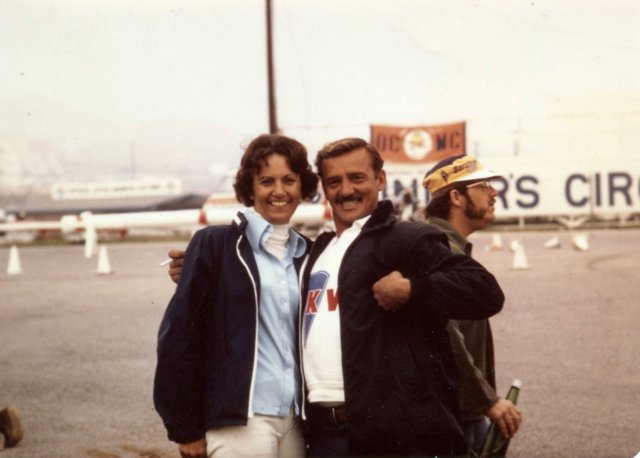 Inga "Mother Ram" at Petty Driving Experience (2003)

Linda at Petty Driving Experience (2003)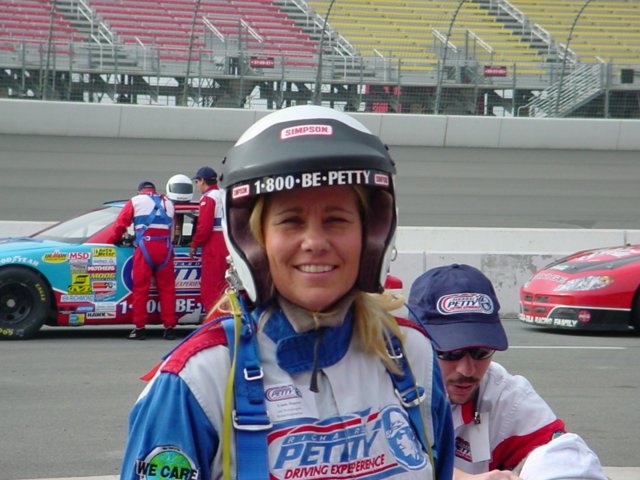 Linda and her 2003 Harley