Gary Niederhuth
NEW - Garys very own homepage
aka Fat F**k (but boy was he every fast...)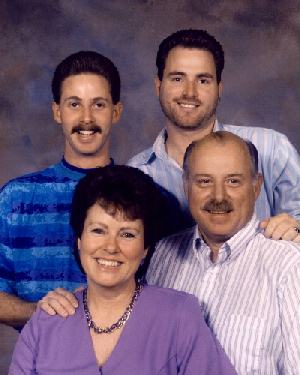 Carol, Gary, Mike, Greg in 1995
We've lived here in the high desert near Yucca Valley, CA for 17 years. Carol and I are going to early retire in 2 years and eventually move to our property in Smith Valley, NV. We love to take our motorhome to various lakes along hwy 395 (Convict Lake is our favorite!) and fish. Mike and Greg are 29 and 27 now (Yikes! That's older than I was when I joined the RAMS M/C) and have actually become responsible citizens as well as being two really nice guys. (Yea! I made it). I still like to ride Dual-Sport events on a street legalized XR-600 and go trail riding with Dennis Scammell and other friends (never could stop riding!).
---
Then ......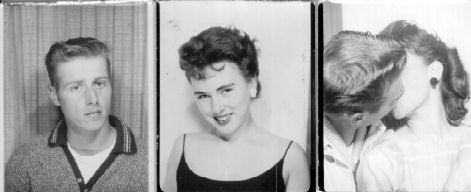 Gary and Carol in 1959 (High School) - LOOK! I had hair then!!

Now on to the good stuff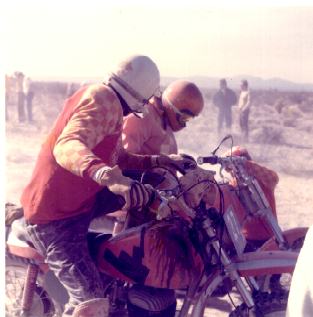 Barstow to Vegas 1971.
Gary Niederhuth (foreground) and Loren Davis pitting together in the '71 B to V.
Gary saying "What's that Loren, last nights banana wine taking it's toll?"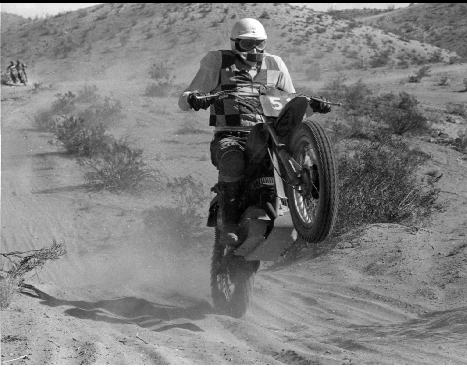 Cactus Cats hare scrambles 1970. 2nd place 250 amateur "Don't I look magnificent?"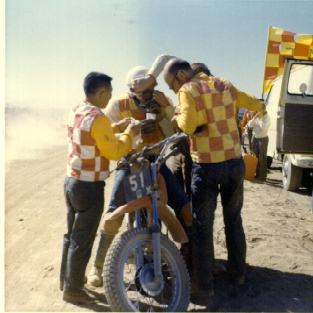 A full service RAMS pit stop (gas in your crotch and all).
(Hime Oshima, Gary, Don Kessler)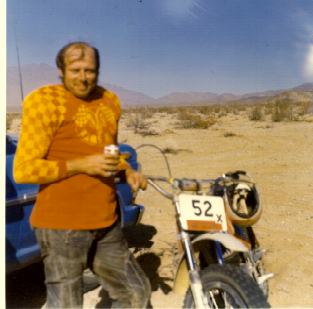 A race veteran tells it like it is "BURP!" - 1973
---
Now .....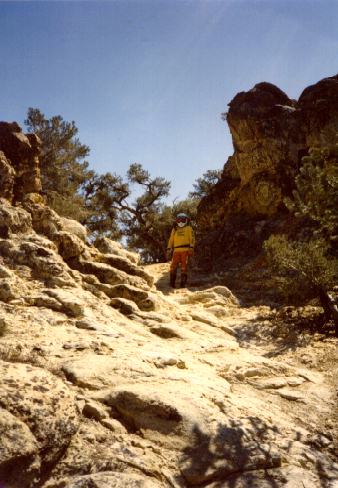 Approach to So Cal Hill - Gary Niederhuth and Dennis Scammell - 1994

Gary inspects the So Cal circles. Still there from 1969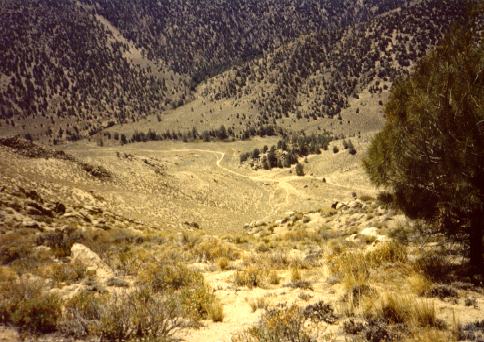 Looking down from the top (still puckers me up!) 2600 ft. to the bottom!