Old house pictures 20th and Noe.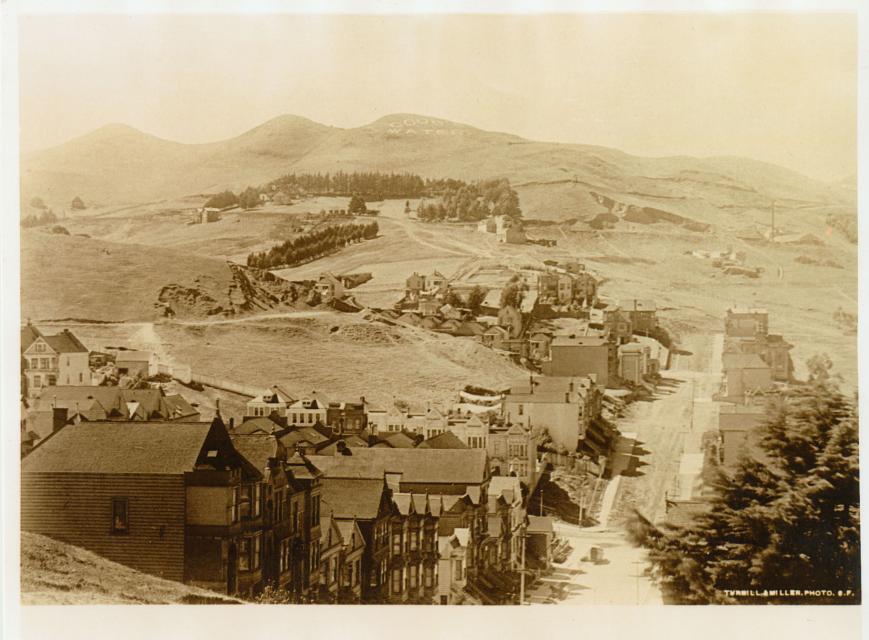 This is looking down 20th St from Noe St towards Twin Peaks in 1901. See the two baby houses (1-story) a few houses down 20th? The closer one is ours and it still looks just like that. Our twin house is still next door, but it was raised up and had a new lower story added. Most of the other houses on the street are the same houses today. You can stand now where this picture was taken but trees and an apartment building block most of the view.
Looking up 20th St from Castro towards (not yet existing) Noe St. Our house is just barely visible four doors from the far end.