House pictures 20th and Noe. And bigger pictures (.5 Mb total).
These are pictures from 2002. In 2004 we painted the house to look like a chocolate cake.
Window on left is bedroom. Ground level window next to stairs is guest room. Top window is attic rooms for Andrew.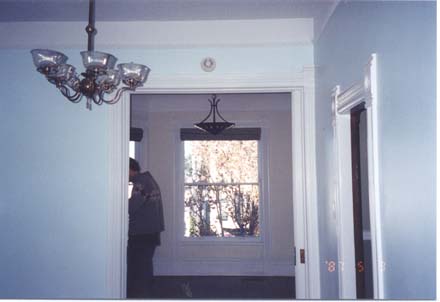 Living room, viewed from dining room. Door at right is bedroom. Right of photographer is kitchen. Behind photographer is bathroom.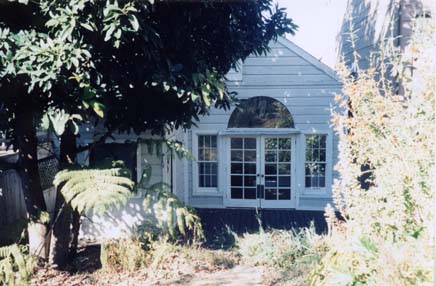 Doors lead into kitchen. Laundry room to left. Avocado (?) tree on left also visible from front of house.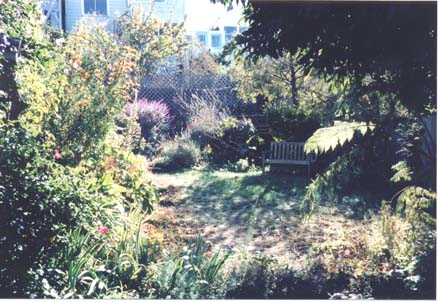 Deck in back right corner behind bench is for astronomy. Backyard faces south.