ORDER ALBUMS ONLINE THROUGH:
Mass Music | E Music | Universal Music Store and:


OR CLICK HERE FOR:
raj online catalog order form!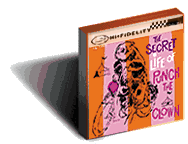 Punch the Clown - The Secret Life of Punch the Clown
---

Over a year in the making The Secret Life of Punch the Clown has hit the streets. The Secret Life... is 17 instant classics by PTC, proving without a doubt that Punch the Clown is Northern California's premier SKA band.
Only $11 ppd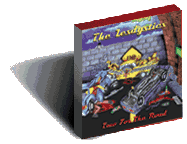 The Lesdystics - Two for the Road
---

Sacramento's pioneers of Suburban-Ska-Core, The Lesdystics, release their debut Two for the Road. An aural barage of 17 "listed" tracks that hit like a first date with Mike Tyson. If you like hard, fast, and powerful punk filled with blistering horns and gutteral rantings of a delusional frontman, then this is the album for you!
Only $11 ppd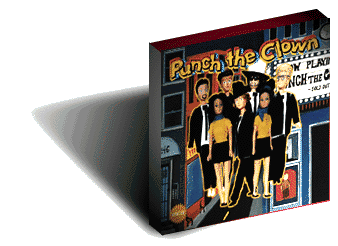 Punch the Clown - Each Sold Separately
---

Another smash album from Davis California's true disciples of SKA.Each Sold Separately is another fantastic SKA recording-packed full of toy surprises! Be the first kid on your block to own your copy!
Only $11 ppd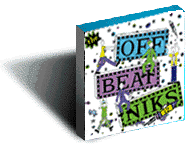 the Offbeatniks - 12
---

Hailing from Davis, California, the Offbeatniks are a mix of classic two tone and today's best in SKA-core. 12 features 12 killer original SKA tracks on the Offbeatniks first full length CD. 12 is one album that will stay in your stereo for months!
Only $11 ppd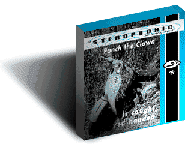 Punch the Clown - is Caught Red Handed
---

Davis SKA Sensation's stunning debut. 17 of the rudest tracks for you and yours to sing and skank along to. Featuring the hits "Sweatty Betty," "Trousers Full Of Lovin'" and "C.I.A. Chick."
Only $11 ppd
raj records - This is raj... and this is ska!
---

Easily the finest SKA comp of the '90s. This is raj... and this is ska! showcases five of Northern California's finest ska bands. From Sacramento to Santa Cruz raj roams the far reaches of California to bring you the best in SKA music!
Only $11 ppd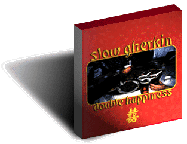 Slow Gherkin - Double Happiness
---

A rocking debut from Santa Cruz California's sons of SKA.Double Happiness introduces the world to Slow Gherkins adrenalized SKA fervor. Featured on "This is raj... and this is SKA!
Only $11 ppd
raj's SKA TEMPLE NAVIGATION
temple | revival | disciples | guestbook
INFORMATION
For more information about raj records or any other raj band email:

raj@sonic.net

or write us at: 321 South Main St. Suite no.4 Sebastopol CA. 95472
copyright 1994-1997 raj records all rights reserved