No weird bicycle collection would be complete without the Alenax, driven by "Transbar power." One thing this page cannot convey is the pounding disco theme song that accompanied the expensively produced video that ran nonstop in the Alenax booth at the trade show, and the gorgeous and totally bored models paid to ride the bikes (on stationary stands) in lycra cycling clothes.
Someone spent millions of dollars on design, production and publicity for a product that my first ride revealed as the most bogus bicycle ever designed. The only way to sell one would have been to deny the customer the opportunity to ride it first. Of course, now I wish I had bought one, because it would be so collectible. This product deserves its own page and someday it will get one, because I have a pile of the beautifully printed literature. For now, enjoy these morsels.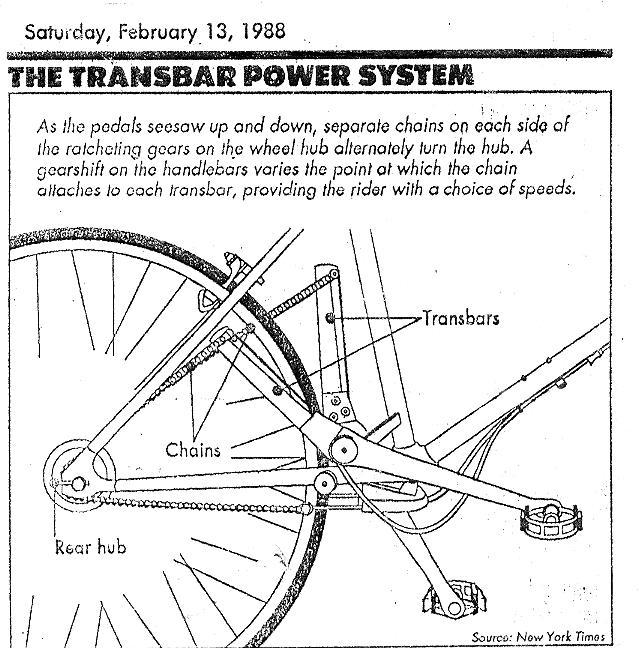 Here is my photograph of that incredibly bogus mechanism.