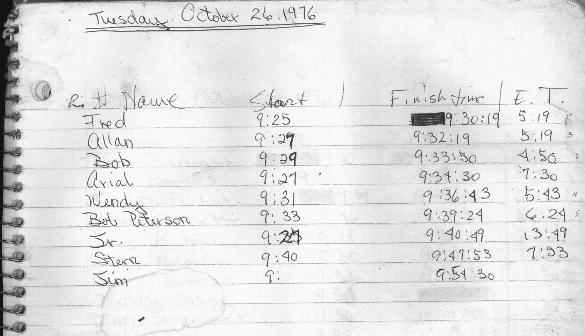 These are the first recorded Repack results, for the second race, held five days after the first.
Participants are Fred Wolf, Alan Bonds, Bob Burrowes, Ariel (Alan Bonds' dog), Wende Cragg, Bob Peterson, Junior (Fred Wolf's dog), Jim Stern, Jim Adler. My name does not appear because I was the timer and starter, and couldn't both participate and officiate. Bob Burrowes is the winner in 4:50.
Note that the times are from time of day, in other words, from ordinary clocks, not stopwatches. Note also that none of these people had to be at work on a Tuesday morning.